Dining
Whether it's breakfast, lunch, or dinnertime, when you step into our restaurant-style dining area you'll experience a welcoming space where you can enjoy a nutritious, balanced and tasty meal among friends. At Rambling Oaks Courtyard Extensive Care Community in Highland Village, TX, we emphasize the importance of mealtime to our guests. We know how socialization and a shared meal can make all the difference in one's health and mental state, and how dining with others can cultivate a better sense of wellbeing, self-worth, and purpose.
From top to bottom, our entire menu is designed by a licensed nutritionist, meaning guests get what their bodies need during the three meals we serve daily. If you like to start your day off with protein, we offer egg breakfasts prepared any way you like— from omelets to scrambled, to poached or hardboiled. We also offer pancakes, biscuits and gravy, French toast, and bacon. Other healthy breakfast additions include a number of sides, such as:
Fruit cup
Hot oatmeal
Grits
Yogurt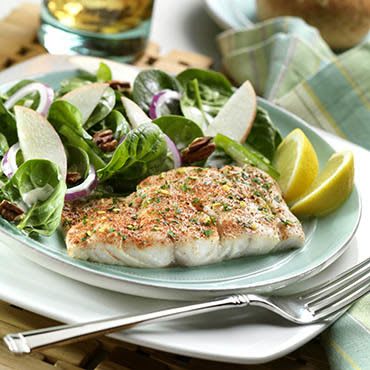 Satisfaction and Nutrition
Lunch and dinner only continue the trend of attractive meal options, as our menu boasts a variety of hot and cold sandwiches, freshly made salads, soups, and vegetable sides. For dessert, we provide regular, as well as sugar-free options, keeping in mind that everyone deserves a little treat.
We love it when our guests find satisfaction and nutrition in the meals they choose. And to ensure you get what you need, we are more than happy to accommodate any dietary restrictions or requests. Whether for yourself or for your loved one, simply communicate with us and we'll make it happen.