Skilled Nursing
Rambling Oaks Courtyard Extensive Care Community in Highland Village, TX, is committed to high-quality care giving— regardless of the length of your stay. We are a comprehensive and innovative skilled nursing facility with everything you need to live comfortably while you rest and recover. Throughout our well-kept grounds, we combine the convenience and comfort of a country club lifestyle with hotel-style amenities. Our dedicated team of skilled nursing professionals understands the struggles that come with a major medical event. That is why we strive to create an environment where guests experience a seamless combination of luxury and care, throughout our welcoming campus, such as:
Paid utilities, including basic cable
Housekeeping services
Complimentary local transportation
Beauty salon
Special event celebrations
Religious services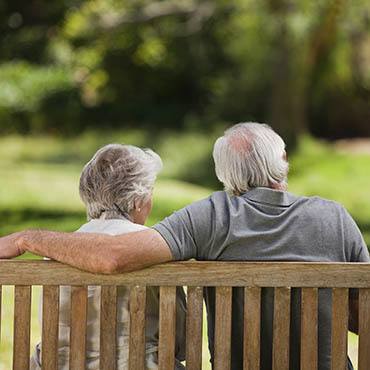 Live at Your Own Pace
At our skilled nursing center in Highland Village, TX, we are ready to accommodate your needs for both care and tranquility. We provide private home-like accommodations where our guests can find a comfortable balance between independence and assistance. Our short term and long terms guests enjoy the comforts and convenience of:
Private apartments and bathrooms
Individual heat and air control
Spacious walk-in closets
Restaurant-style dining
Inviting common areas, such as the Sun Room and the Great Room
Two beautiful enclosed courtyards
Home-style front porch
Whirlpool baths
Library
Kitchenettes
Three entrée select meals daily
Escort assistance to and from the dining room
Scheduled transportation to local appointments and shopping within a ten mile radius
Find Comfort and Stability
At Rambling Oaks, we are here to help you find comfort and stability as you recover. Our facility employs only a well-trained and highly-dedicated staff with experience in skilled nursing to give you the kind of care you need such as:
Medication supervision
Assistance with personal care
Use of emergency pendants
Four levels of care based on your needs
Special diets (no sugar added, no added salt, heart healthy, soft, puréed)
Our skilled nursing facility provides everything you need to heal comfortably. We understand that life can be challenging after a major medical event. That is why our friendly and professional staff is here to help you on your path to finding your new normal. Call our offices today to learn more about Rambling Oaks. We are eager to show you what makes us so special.