Personal Care
Oftentimes, the reality of entering into a later phase of life is that we have to come to terms with relinquishing certain independences. This doesn't mean zero autonomy, however. Here at Rambling Oaks Courtyard Assisted Living Residence, one of our goals is for guests to retain as much independence as possible throughout their time with us. We are not in the business of taking away, but we are in the business of giving, assisting, and supporting. At our assisted living community, we respect the abilities of your loved one. We also find immense satisfaction in taking care of your family as if they were our own, in the areas where they need it most.
Depending on your loved one's needs, Rambling Oaks Courtyard Assisted Living Residence in Highland Village, TX, offers four levels of personalized care. Whether it's assistance with bathing, grooming, medication management, or something as simple as remembering meals, our team of trained and hardworking professionals are here to help out.
Included in our list of personal care options are:
Assistance with all activities of daily living
Many individualized care services
Well-being checks
Monthly vital sign checkups
Incontinence management
Mobility assistance
Socialization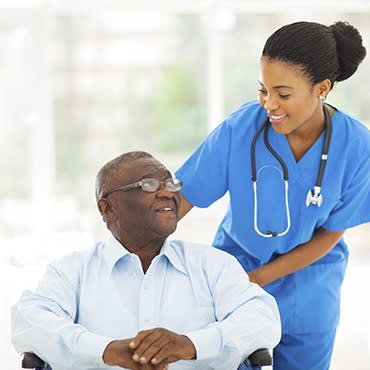 Exceeding Industry Standards
When it comes to industry standards, we pride ourselves in setting the bar high. By building our personal care services on a solid foundation of knowledge and experience with the geriatric population, we are able to offer excellent care every step of the way. We consistently demonstrate to others what can be done when it comes to top notch assisted living communities.